The UnConference on PURPOSE with Frank Diana, Eshanthi Ranasinghe, Bart de Witte, Biba and Magnus Jern
Join us on Tuesday, July 21 (8-10pm CET) for a unique event (details below). But this newsletter is about a lot more than another The UnConference announcement 😄
"If I cannot do great things, I can do small things in a great way." ― Martin Luther King Jr.
At The UnConference Case Studies event on Tuesday 21/7, my favourite futurist Frank Diana, Managing Partner and Futurist at Tata Consultancy Services, will do a presentation with his views on a post COVID-19 world and how/if companies/organisations will use this crisis as an opportunity to move from Profit to Purpose.
And we'll dig deeper into the practical case studies and examples related to PURPOSE with our carefully selected guests, some art & music and great inspirational dialogues between our invited guests and the Conscious Learning Tribe founders.
Other guests this Tuesday include:
Eshanthi Ranasinghe – Head of Future Sensing at Omidyar Network

Bība – Spiritual Coach, Purpose Guide and Music Producer

Magnus Jern – Entrepreneur on a mission to reduce human impact on the planet

Bart de Witte – Medical AI Activist &. Social Entrepreneur
Program details and speaker bios at TheUnConference.com
You need to register for this event, direct zoom link here.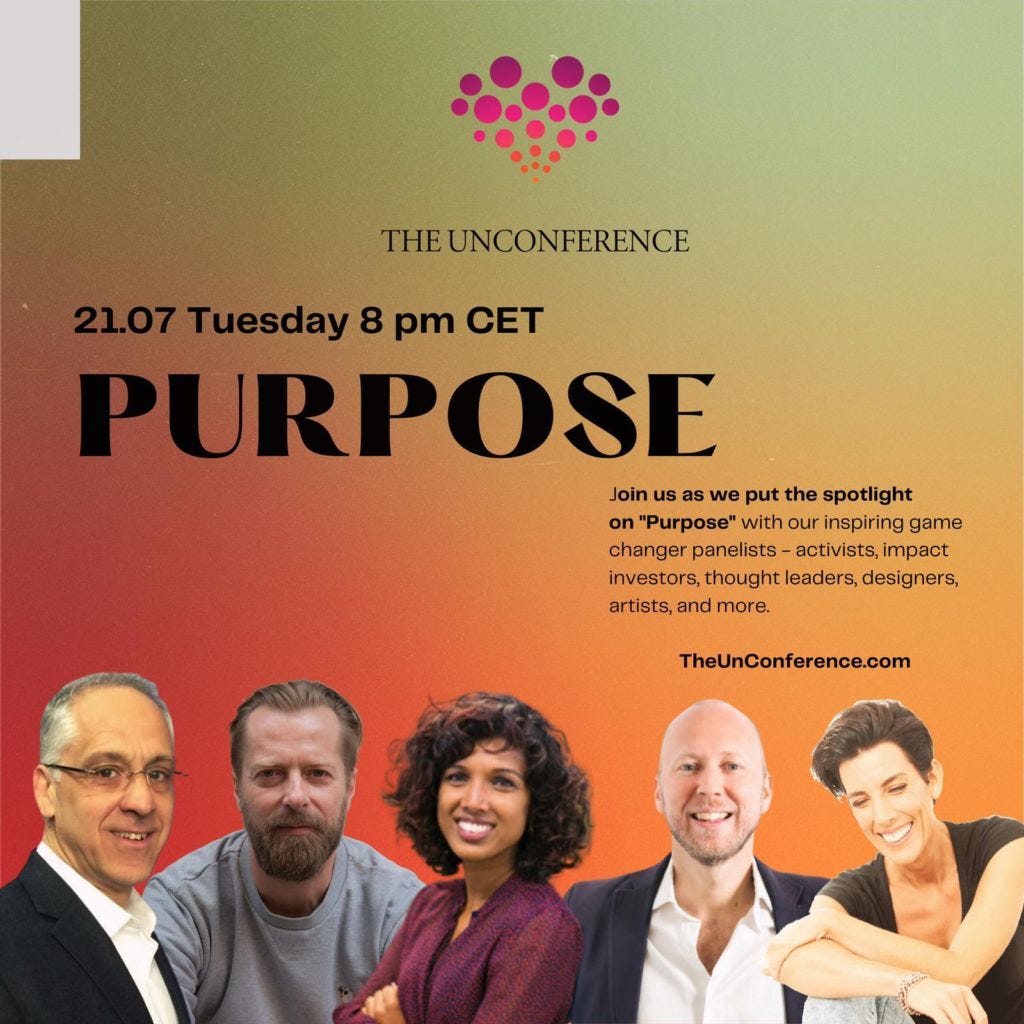 "Many persons have a wrong idea of what constitutes true happiness. It is not attained through self-gratification but through fidelity to a worthy purpose." - Helen Keller
---
About scarcity and abundance
At The UnConference on PURPOSE (video re-stream link of July 5 event), Dr Christian Bush asked an interesting question to the panel.
It was about the impact of the "suffering, pain and discomfort" concept versus the mindfulness practices that are blooming globally throughout all generations. He mentioned that a lot of great art was created by artists who suffered to create their masterpiece(s).
"What happens to art and creativity when mindfulness eliminates "suffering, pain and discomfort", putting us in a continuously happy and peaceful state of mind?
I've been struggling with that question for a while, so here's my answer.
---
Summary of our Socratic Dialogue on PURPOSE
When we think about communication, we think about discussion, debates or arguments. It's essential to navigate complex realities and on our learning journeys, in social situations and our relationships with loved ones.
True communication starts and ends with listening.
Without listening, we are simply repeating existing thought patterns. We repeat the old versions of ourselves in the way we think, we talk to let them out and then we wait for the next chance to share our old thinking again. It is a repetitive cycle of thought addiction that releases endorphins – happiness hormones – every time it is completed again.
To break from these cycles, one of the methods we use is Socratic Dialogue. This method of communication creates a habit of listening with an open mind and an open heart. By practising deep listening, not simply repeating existing thoughts, we allow ourselves to learn and unlearn. We feel heard and leave our egos behind. We can emerge as new leaders, game-changers, and become hyper creative teams and communities.
Last Tuesday Tuesday, Canay Atalay, co-founder of Conscious Learning Tribe, facilitated a Socratic Dialogue on 'Purpose'. CLT Team were joined by four beautiful minds: Eve Simon, Frank Diana, Eshanthi Ranasinghe and Dr Christian Busch.
Read all about it here.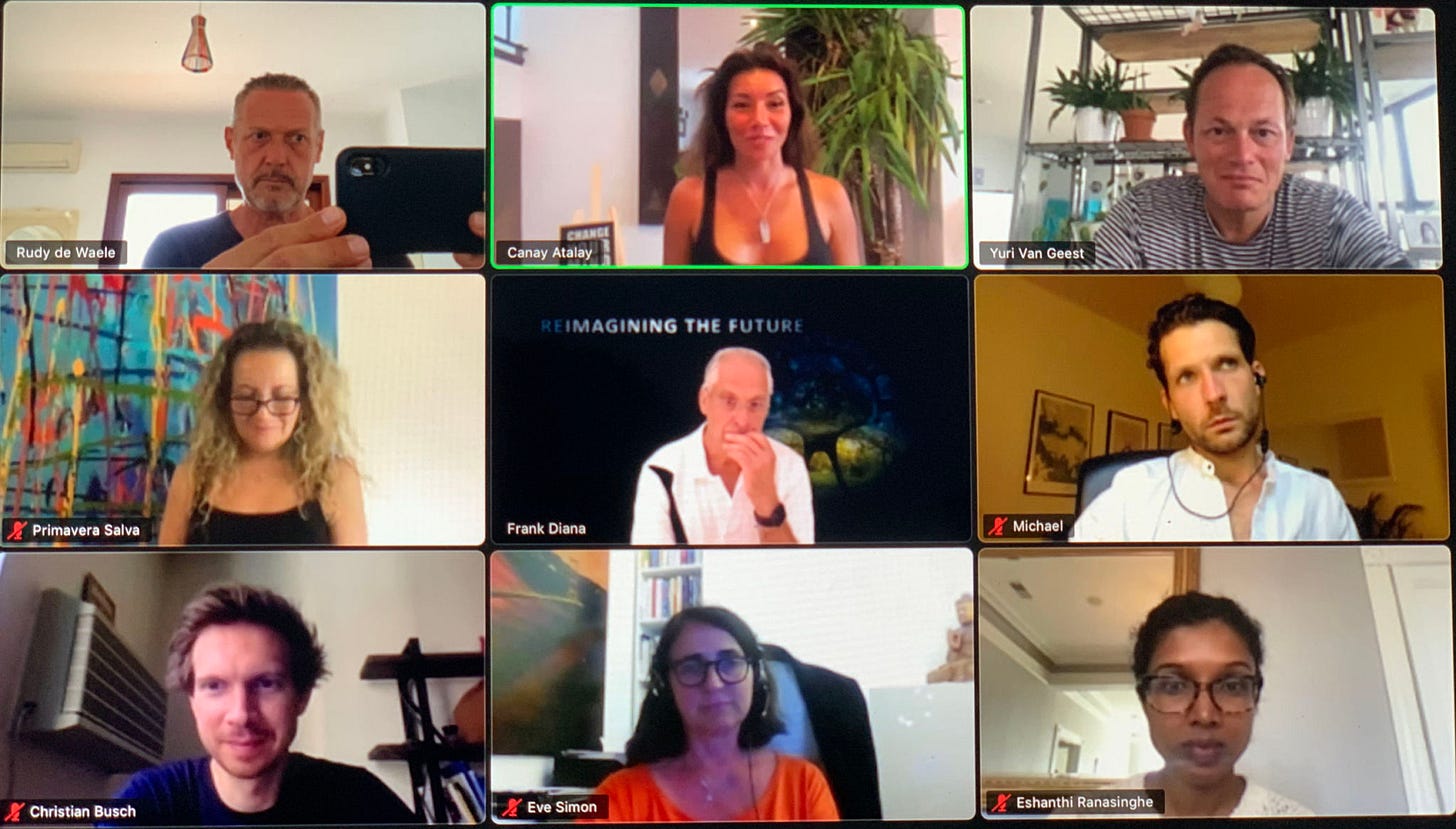 "People take different roads seeking fulfilment and happiness. Just because they're not on your road doesn't mean they've gotten lost." - Dalai Lama
---
Heroine's Journey: 5D Conscious Business Model Online Summer Camp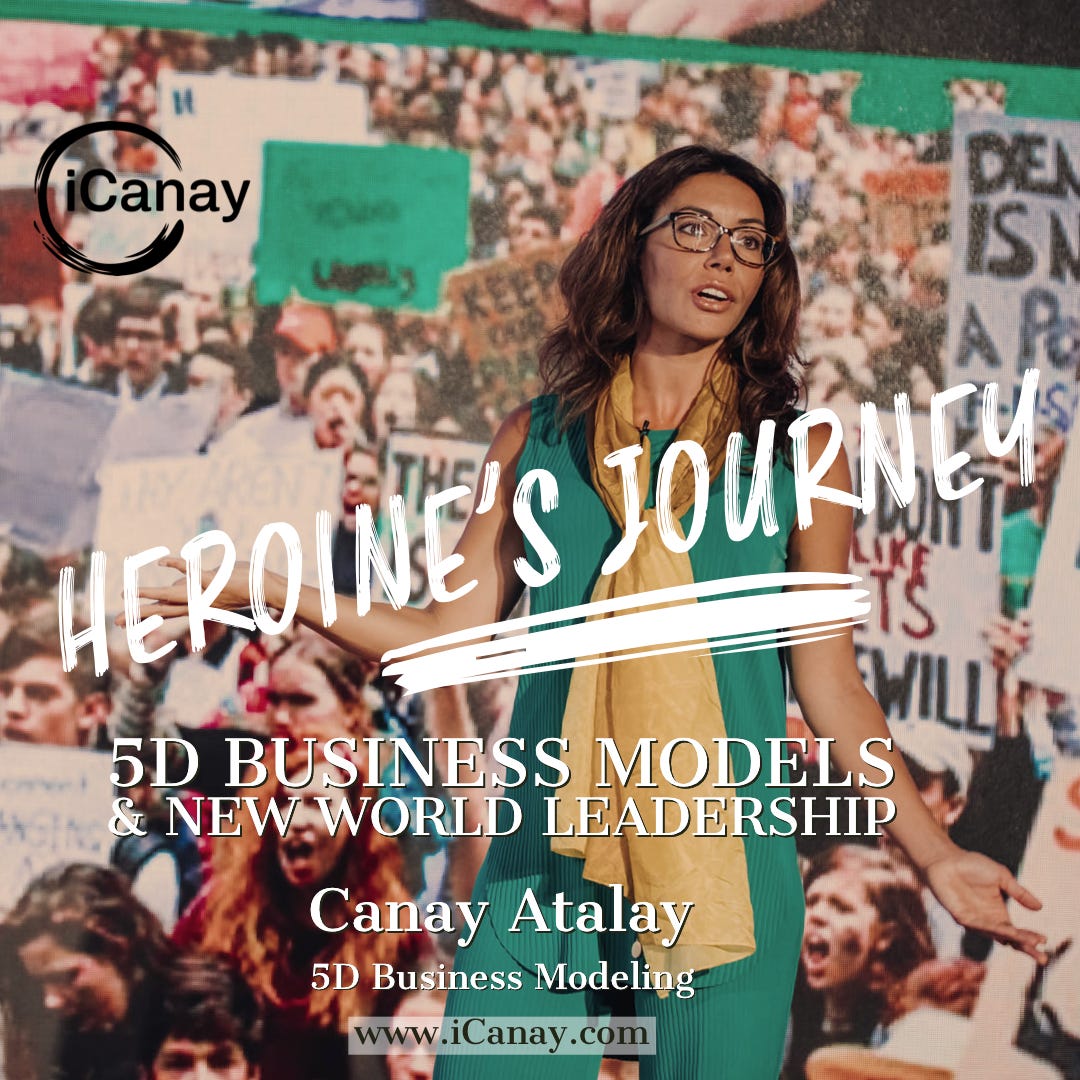 Conscious Learning Tribe co-founder, global cultural innovation and conscious business model designer Canay Atalay is organising a very special 6-weeks online summer camp "Heroine's Journey" specially designed for female leaders and entrepreneurs. 11 participants will learn and be guided to design their purposeful businesses using 5D Conscious Business Model Design, well-being and transformation methods integrating mind-body-heart. Take one of the 2 remaining seats for the Summer Camp, or get early bird prices for Autumn & Winter Camps.
---
Rudy's Online Men's Circle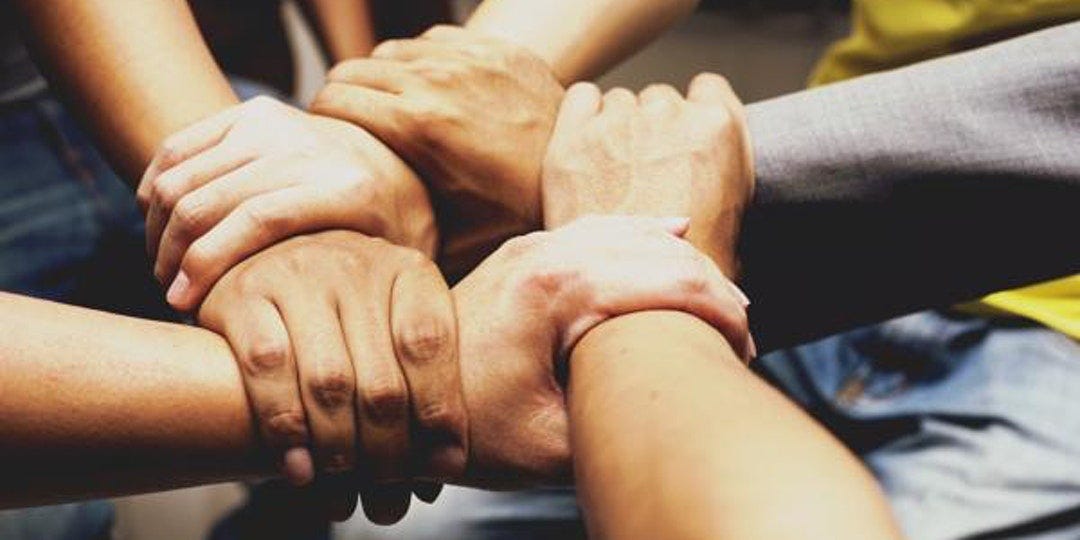 Society has been pushing men towards a subtle, unique type of emotional isolation. Men don't feel comfortable talking about their lives or how they feel about things that are happening. Even guys that are self-aware and more open-minded have trouble sharing in this way.
When a guy faces the unavoidable adversities of life, they realise that they don't have many healthy outlets. This creates a lot of pressure so the guys eventually burn out, blow up or meltdown. I've been there, like many of you have and/or are going through right now.
Even the strongest men out there hit tough times and struggle to cope. You would never know because they keep it private, but it's real. The stats show that anxiety, depression, overwhelm, paralysis and self-doubt plague some of our best men out there.
Instead of going that route, I'm offering this space where we can meet weekly online in private sessions where you won't be scrutinised for being honest, emotional or supportive with one another.
My intention is to support men in their growth and create a safe space online where men of all ages can share their stories and feelings they have, and no other place or people to share with. To be of emotional support for those who need it. As well, we intend to learn from each other and encourage to co-create together.
When a man starts sharing something deeply personal, it doesn't matter that it's an online men's group. This men's circle is engaging, moving and highly impactful.
If you resonate with the above, sign up to my weekly Online Men's Circle, a trusted space to support men in their growth, where men of all ages and stages can share their stories and feelings.
---
Read our Conscious Learning Tribe Manifesto and become a Founding Partner
We are organising online sessions with organisations and companies who would like to become founding partners of our movement. Contact us directly via email to organise a session.
---
SENSORIAL EXPERIENCES by our MEDIA PARTNER: OPENLAB.FM
Check out our updated non-conformist Spotify mixtape, curated by OpenLab.fm for our tribe, based on our monthly topic. Expect some exciting inspiring sounds with a dash of purpose, during and after The UnConference event with amazing visual art.
---
This edition is written with love by Rudy de Waele for Conscious Learning Tribe.
The UnConference events are hosted by Conscious Learning Tribe founders Canay Atalay, Rudy de Waele, Yuri van Geest, and by Primavera Salva & Michael Lane.
Follow us on Facebook, Linkedin, Instagram and Twitter for updates, video highlights from The UnConferences, guest interviews, and more loving goodies for our tribe.
"Everyone has been made for some particular work and the desire for that work has been put in every heart." - Rumi